About SERVPRO of The Attleboros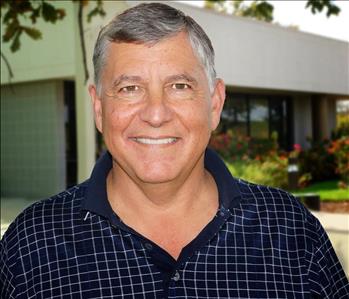 SERVPRO of The Attleboros is a disaster restoration company. It is one of over 1,700 independently owned Franchises throughout the U.S. and Canada and is one of three Franchises in Rhode Island and Massachusetts independently owned and operated. The certified professionals at SERVPRO of The Attleboros follow EPA and IICRC-standard guidelines to provide optimal service utilizing state-of-the-art technology and equipment in the cleaning and restoration of water, fire, smoke, soot, and sewer damages. In addition to these primary services, we also offer an array of services pertaining to mold remediation, biohazard clean-up, and duct cleaning services.
We care about our community we serve and try to help you when you suffer a disaster and keep you informed along the way. Our goal is to explain everything and show the results of what we do. Working with your insurance company is critical to make the disaster pan go smoothly and we do our best. We try to make you day brighter and help you . Everyday……we are called to meet with clients/customers at the possible worst time of their life. Devastated by property loss from fire, smoke, water, sewerage, or storm damage, commercial or residential they call SERVPRO of The Attleboros to help.
We care about you, and your clients/customers
and we're here 24 hours a day, 7 days a week to help others all the time.
If you suffer a commercial, industrial, or home disaster and require a restoration company in Rhode Island, Connecticut, or Massachusetts, give us a call right away! Our franchise has completed jobs related to the clean-up of homes, commercial businesses, and governmental offices throughout the area. Our staff has been trained to help YOU during a disaster.
We provide fast service to North Attleboro, South Attleboro, Attleboro falls and more. With a nationwide system of qualified franchises, no damage is too large or too small for SERVPRO of The Attleboros. If you would like to schedule service for your home or business, please call today!
SERVPRO of The Attleboros 508-223-0505
Insurance and Payment Information
For a stress free claims process, SERVPRO works with your insurance to help manage the insurance process and paperwork.
We also accept the following credit cards for your convenience:


Certifications
AMRT - Applied Microbial Remediation Technician
ASD - Applied Structural Drying Technician
CCT - Carpet Cleaning Technician
ECTP - Employee Certification Training Program
FSRT - Fire & Smoke Damage Restoration Technician
IICRC Certified Firm
OSHA - 10-hour General and/or Construction Industry Training Program
RRRP - Lead-Based Paint Activities and Renovation
WRT - Water Damage Restoration Technician
Affiliations
EPA Lead Safe
Business Networking Suite North Attleboro, MA
IICRC Certified Firm Institue of Cleaning and Restoration
National Affiliation ASCR- Association of Specialists in Cleaning and Restoration
National Affiliation BOMA
PGA Golf Sponsor
Red Cross Ready Program
Awards
Perfect File Award
Outstanding Sales Award 2013
Attleboro Fire Works Sponsor 2014-2015
Preferred Vendor Award - Commercial Client
Ranked #7 Franchise Opportunity overall
Ranked #7 Franchise Opportunity overall
Chairman's Award
Best Employee Training Award
Customer Service Award Quick Response
Entrepreneur Magazine
IICRC Trained
IICRC Certified Firm
MVP One Team
Standout Performance Award
Outstanding Service Award
Sales Performance Chairman's Bronze
Platinum Sales Award
SERVPRO Receives 2020 Hire Vets Medallion Award
Stages
Striving for Excellence Award
Training Award
Platinum Sales Award
Training Award