About SERVPRO of The Attleboros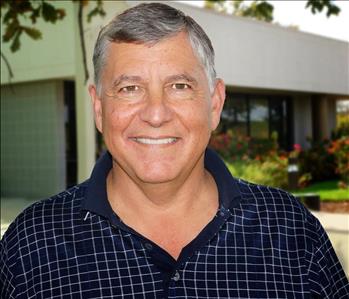 SERVPRO of The Attleboros is a cleanup and disaster restoration company. It is one of over 1,700 independently owned Franchises throughout the U.S. and Canada and is one of three Franchises in Rhode Island and Massachusetts owned by husband and wife team, Don and Tina McKendall.
The certified professionals at SERVPRO of The Attleboros follow EPA and IICRC-standard guidelines, to render optimal service utilizing State-of-the-Art technology and equipment in the cleanup and restoration of water, fire, smoke, soot, and sewer damages, as well as offering mold remediation, biohazard cleanup, and duct cleaning services.
SERVPRO of The Attleboros franchise is a leader in commercial, industrial, and home cleanup, along with the restoration of water damage flooding and mold remediation.
We realize that many of these situations may be stressful and have trained our staff accordingly, to look for ways to reduce your stress and get the jobs done quickly.
If you suffer a disaster from Fire Damage, Smoke Damage, Soot Damage, Water Damage, Mold Remediation and/or Moisture Damage/Dehumidification, call us right away! We are available 24/7, 365 days a year!
So when you have a water damage, water leak, flooded basement, soot, or smoke damage, call your trusted SERVPRO of The Attleboros professionals at 508-223-0505 We have helped with disaster clean up and restoration in Rhode Island and Massachusetts. We clean your home with care!
Keep our Franchise phone number 508-223-0505 in your cell phone marked "SERVPRO" just in case you need us in an emergency.
Website: www.SERVPROtheattleboros.com/
Facebook: www.facebook.com/SERVPROAttleboros
Insurance and Payment Information
For a stress free claims process, SERVPRO works with your insurance to help manage the insurance process and paperwork.
We also accept the following credit cards for your convenience:


Certifications
AMRT - Applied Microbial Remediation Technician
ASD - Applied Structural Drying Technician
CCT - Carpet Cleaning Technician
ECTP - Employee Certification Training Program
FSRT - Fire & Smoke Damage Restoration Technician
IICRC Certified Firm
OSHA - 10-hour General and/or Construction Industry Training Program
RRRP - Lead-Based Paint Activities and Renovation
WRT - Water Damage Restoration Technician
Affiliations
EPA Lead Safe
Business Networking Suite North Attleboro, MA
IICRC Certified Firm Institue of Cleaning and Restoration
National Affiliation ASCR- Association of Specialists in Cleaning and Restoration
National Affiliation BOMA
PGA Golf Sponsor
Red Cross Ready Program
Awards
Best Employee Training Award
Perfect File Award
IICRC Trained
Outstanding Sales Award 2013
Attleboro Fire Works Sponsor 2014-2015
Customer Service Award Quick Response
Entrepreneur Magazine
Preferred Vendor Award - Commercial Client
Ranked #7 Franchise Opportunity overall
Ranked #7 Franchise Opportunity overall
IICRC Certified Firm